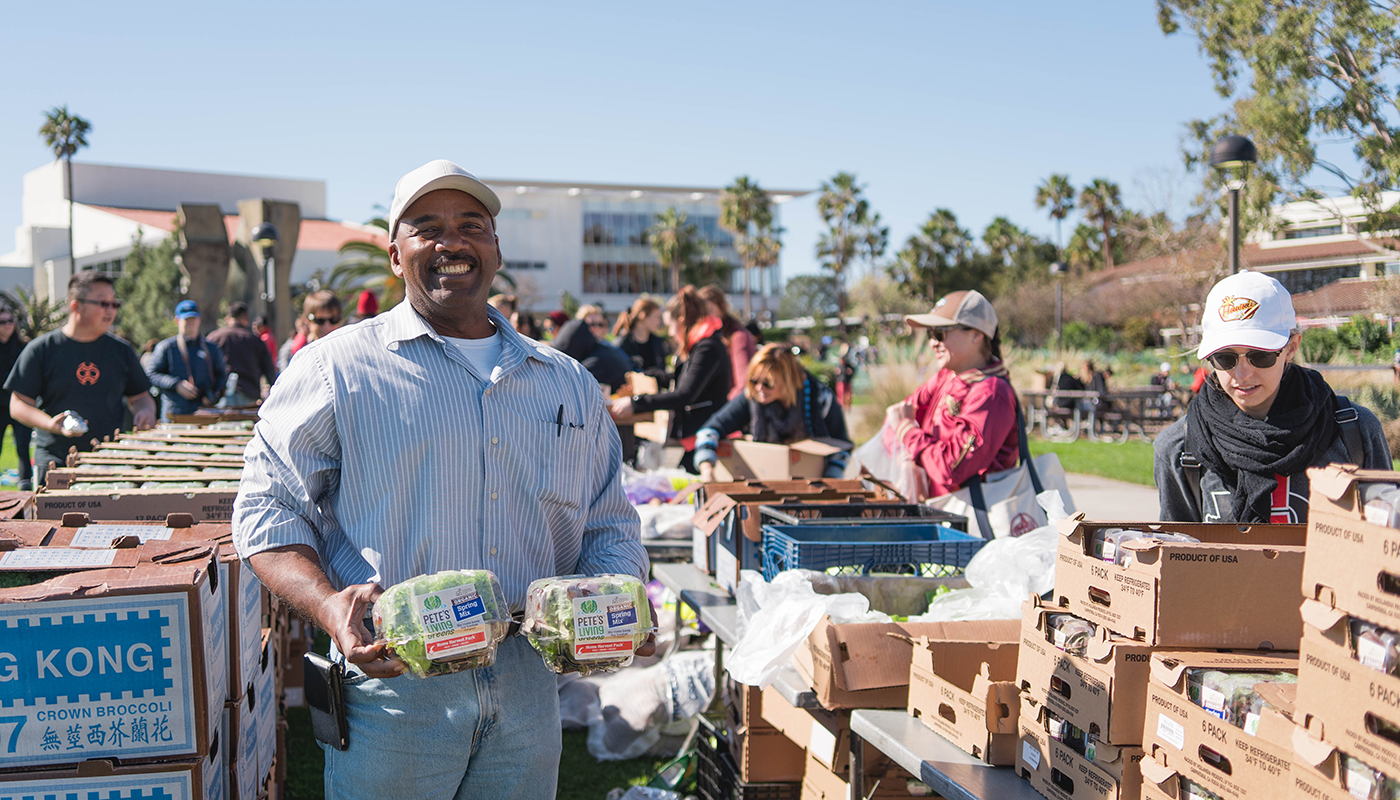 The Office of Equity, Diversity and Cultural Competency
Attention
A COVID-19 message from the Office of Equity, Diversity and Cultural Compentency
Due to the ongoing safety concerns caused by the COVID-19 virus, ALL on campus events are cancelled as of Monday, March 16, 2020. The CESJ, Umoja, Food Pantry, and Love's Closet will be closed until further notice however several services and resources will still be available:
Community & Connection: We know that so many students come to the CESJ & Umoja for a sense of community and connection. We miss you all and look forward to being in the centers with you again! In the meantime, we are organizing several virtual community building activities staring the week of March 30th. Follow us on Instagram to get the latest updates! @sbcc_cesj and@sbcc_umoja
Umoja Student Recources: Various student success resources continue to be available inclusing online tutoring, advisor check in's, various groups and presenations. Contact Casey Ysaguirre at cysaguirre@pipeline.sbcc.edu for more information about how to get connected.
CalFresh - The CalFresh Program, federally known as the Supplemental Nutrition Assistance Program (SNAP), can increase students' food budgets and help put healthy and nutritious food on their table. The program issues monthly electronic benefits on a plastic card, called the Golden State Advantage Card, which can be used just like a debit card. Benefits allow students to purchase food items at most grocery stores and markets. The amount of benefits received is based on household size, income, and bills. Since this is a federally funded program, only permanent residents or citizens of the U.S. can qualify. CLICK HERE to apply on your own, or email us to get support.
Food Pantry/ Emergency Food Distribution: The SBCC Food Pantry is currently closed but please CLICK HERE for the most current list of emergency Food Distribution Sites available to all SB County residents.
Thank you for your patience and understanding during this time and please do not hesitate to reach out!
In Community,
Roxane Byrne, Interim Corrdinator of Equity, Diversity, & Cultural Competency
What We Do
Santa Barbara City College acknowledges that student equity is affected by the awareness, actions, and assumptions of individuals and systems in every part of the institution. The Office of Equity, Diversity, and Cultural Competency plays a central role in the college-wide planning to address student access and success.
The Office of Equity oversees the Student Equity Plan and assesses progress in meeting defined goals that relate to the achievements of underrepresented student groups. As a part of SBCC's commitment to fostering opportunity for all students, the Office of Equity coordinates its work with other planning and evaluation processes, including the Educational Master Plan, the Student Success and Support Program Plan; the Basic Skills Initiative Plan; and program reviews.
Additionally, the Office of Equity directly oversees three student equity programs: The Center for Equity and Social Justice, the Food Pantry, and the Umoja Program.
---
Office of Equity Hours
Monday - Friday
8 a.m. - 4:30 p.m.
---
Contact
Office of Equity, CESJ, Food Pantry, Love's Closet (805) 965-0581 ext 4199 UMOJA (805) 965-0581 ext 4375
---
Staff
Office of Equity, Diversity, and Cultural Competency
Roxane Byrne
Interim Coordinator of Equity, Diversity and Cultural Competency
Center for Equity & Social Justice, Food Pantry, CalFresh, & Love's Closet
(805) 730-4199

rmbyrne@sbcc.edu
The Umoja Program
Casey Ysguirre
Umoja - Student Program Advisor
(805) 730-4375

Equity Programs Assistant