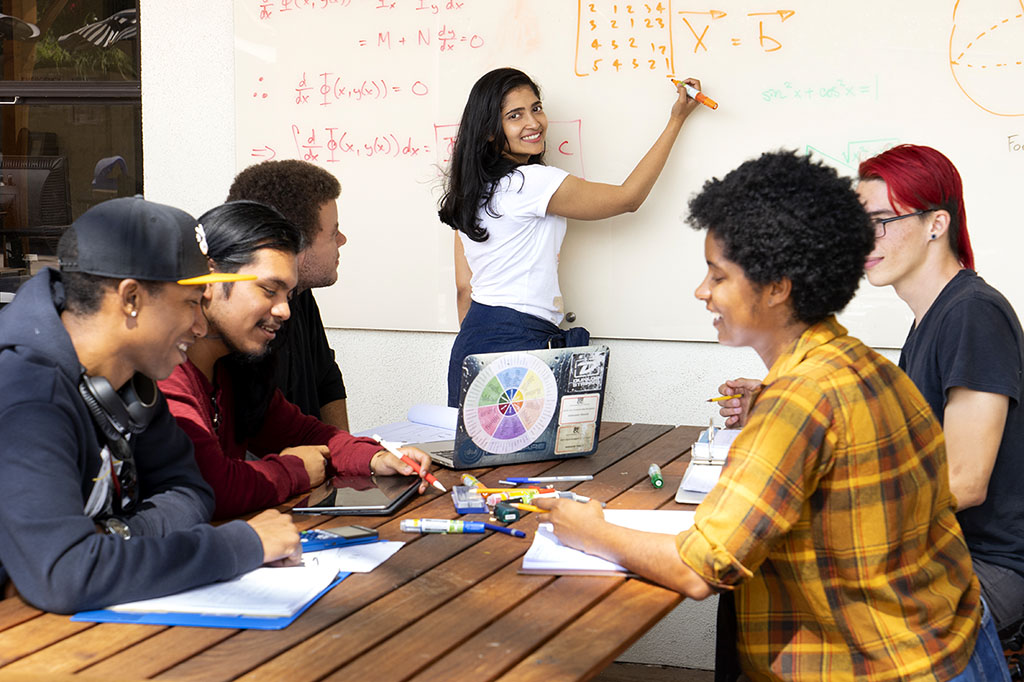 Welcome to the Math Tutorial Lab!
Tutoring in the Math Lab
The Campus Math Lab is closed due to current campus closure. Drop-in tutors are available through our Online Math Lab Portal. Tutoring for Summer Session II ends Wednesday August 5th. We will reopen for Fall on Wednesday August 26th.

Online Math Lab Portal (click this link)
To access the lab online:
Click the Online Math Lab Portal link
Login to your Pipeline Google account if prompted (username@pipeline.sbcc.edu)
Find a tutor with an open meeting room
Click on the link to open the Video Chat room and start talking with your tutor
Tutoring Schedule
Tutoring Hours:
Monday - Thursday: 9am-9pm
Friday and Sunday: 1pm-6pm
Closed for SBCC Holidays
Open Office Hours w/LTAs:
Monday - Friday: 11am-12pm, 1pm-2pm, 3pm-4pm, 5pm-6pm
General tutoring is also available 24/7 through NetTutor, available in Canvas. If you do not have access to Canvas for your course, please contact your instructor.
Contact your instructor for information about course specific tutors assigned to your class.
Instructions for accessing software from home are available here.
TI is currently making calculator apps available for free download.
Please direct any questions or concerns to:
Math Lab LTAs:
Allison Chapin and Nina Grimison:
(805)965-0581 ext. 2300
MathLta@sbcc.edu
Faculty Director:
Gabriel Pretel
ghpretel@pipeline.sbcc.edu
(805)965-0581 ext. 4724