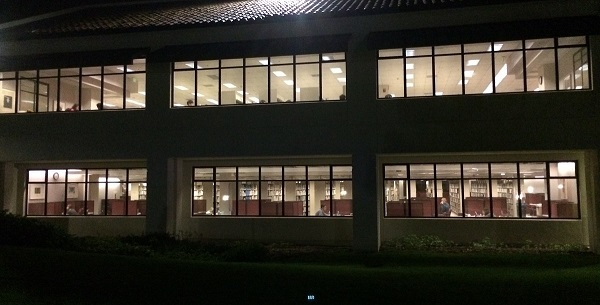 Library Hours and Maps
Spring 2023
January 23-May 19
*A note from your library: Due to staffing vacancies, we will return in January with reduced hours. We will add additional hours, including Sunday in-person hours, when the staff vacancies are filled.
In-person & Virtual:
Monday - Thursday 9:00am - 8:00pm
Friday 9:00am - 4:00pm
Sunday Virtual hours 12:00pm - 8:00pm live chat; no in-person hours (building closed)
Holidays
Friday - Monday February 17-20 closed for Lincoln's Birthday & President's Day
March 26 - April 1 closed for Spring Break
Luria Library Maps
The library is located on the West Campus, just west of the footbridge.
Map of library location on campus
Maps of Luria Library