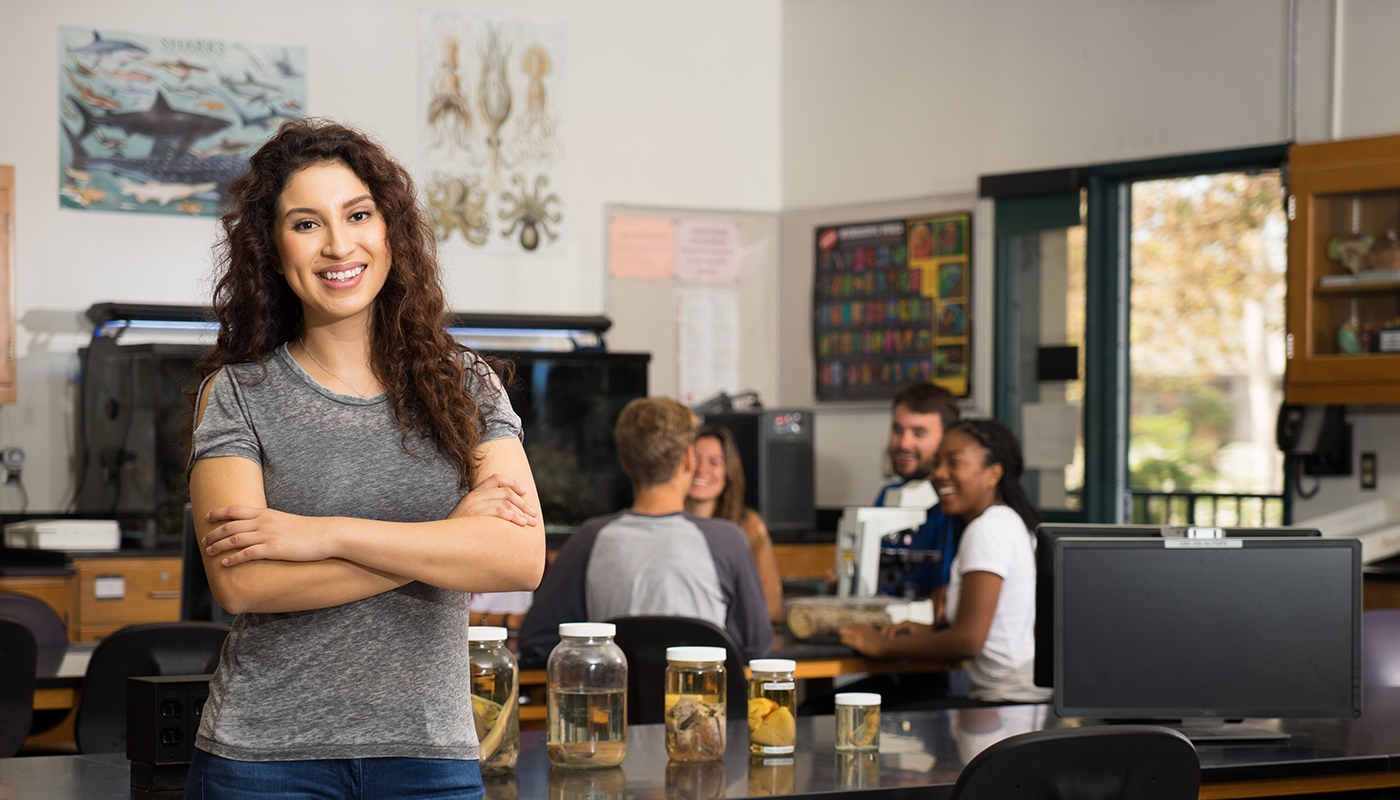 Biological Sciences
About Our Program
The Biological Sciences curriculum provides the foundation for our majors: Biological Sciences, Bio-Medical Sciences and Natural History. Our two-year Associate in Arts Degrees are designed to provide the knowledge and skills for success before and after transfer to a four-year institution. Students who complete specialized one-year programs of study in Bio-Medical Sciences, Marine Science and Natural History can earn Biological Sciences Departmental Awards.
Our Biological Sciences Associate in Arts Degree provides preparation for transfer in such areas as Biochemistry, Molecular Biology, Pharmacology, Cell Biology, Ecology, Marine Biology, Botany, Zoology, Medical Technology and Pre-Medicine. Students who plan on attending a California State University (CSU) can complete the transfer associate degree, Biology, Associate in Science for Transfer (AS-T), and transfer with junior standing into the CSU system
The Bio-Medical Sciences Emphasis: Associate in Arts Degree in Liberal Arts provides a strong foundation for students interested in pursuing a career in the health sciences.
The Natural History Associate in Arts Degree provides preparation for transfer in such areas as Natural History, Freshwater and Marine Fisheries and Wildlife Management. The Natural History A.A. can be completed fully online.
We offer specialized and general courses for all students, and support courses for medical technology and health services; recreation and nature interpretation; environmental studies; marine diving technology; and sports medicine. Many courses of a more general nature allow students to fulfill General Education (IGETC) and graduation requirements in Natural Sciences, while developing a biological perspective.
Our courses take advantage of the newest technology for delivery of information to students, while retaining the tradition of personalized instruction and small class sizes. Online instruction carries this concept off campus to our students in Santa Barbara and worldwide, through more than 11 fully online classes. The excitement of beginning a path to a meaningful profession in biology is enhanced by a completely integrated system for acquiring information from instructors who love biology and teaching.
Advances in biological knowledge are providing solutions to the most challenging problems in medicine, environmental resources, agriculture and human ecology. Employment opportunities continue to increase as knowledge grows in genetic engineering, embryonic development, learning and memory, aging, natural resource management and the regulation of populations.
• Department Student Learning Outcomes