Physical Education, Health Education, Dance, Athletics
SBCC Professor Ellen O'Connor selected as the CCCPEKD Physical Educator of the Year and honored by the California Community College Athletic Association (CCCAA)
for her service to Title IX


Program Description
Physical education provides opportunities for students to gain current knowledge of physical fitness facts, healthful living practices, leisure time pursuits, stress management techniques, and to receive instruction in the skills necessary for successful participation in activities necessary for optimum health and physical efficiency.
The profession is based on the philosophy that physical education is an academic discipline, an essential portion of the General Education process. Further, the physical education curriculum is centered on the concept that movement skills, intellectual development, physical fitness and healthful living practices are elements of life that must be taught and reinforced. Specific knowledge, skills and practice techniques that best benefit the student do not just happen. Instruction, analysis and evaluation by a credentialed professional is essential for implementing this philosophy.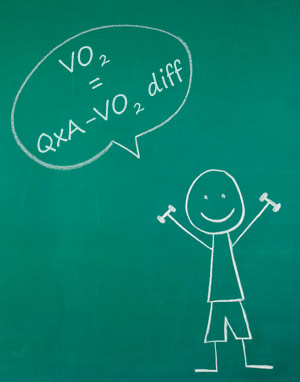 The Santa Barbara City College Physical Education Department is proud to provide SBCC students, faculty and staff with the Life Fitness Center (LFC), a state-of-the-art physical fitness facility. The Life Fitness Center offers a series of courses that employ an open-entry format that allows students to use the facility during a variety of convenient hours. The LFC features the "aerobic super circuit" considered by many experts to be one of the most effective ways to train and improve physical health. The LFC is set up to accommodate the needs of students of all ages, sizes and skill levels. The LFC is also home to the Human Performance Lab, which provides students with an opportunity for a complete fitness assessment. Lastly, the LFC and the Human Performance Lab provide an excellent teaching facility for students interested in careers in personal fitness training. See department chair for information.
Santa Barbara City College dance program is dedicated to serving the community as a whole and is responsive to the diversity of that community. We equally value all dance forms, levels and styles. We provide education for those with varying goals- either dance movement as part of a general education, health and well being, and/or dance as a primary or secondary career. SBCC dance offers courses in modern/contemporary, jazz, ballet, dance ensemble, choreography and dance concert.
The A.A. Degree in Physical Education, with an emphasis in Exercise Science, is endorsed by the National Academy of Sports Medicine (NASM), the nationally recognized leader in physical fitness certification.
The varied offerings of the department are grouped within these categories:
The Physical Education Department at SBCC offers four AA degrees in Physical Education and Healthy Aging which provide students with a foundational knowledge on the processes through which individuals obtain optimal health, physical skill, and fitness. The physical and health educator, whether in a laboratory, school, medical or business setting, is ultimately concerned with improving the individual's health and well-being. The programs prepare students to make a successful transition into a Baccalaureate Degree in Kinesiology at any four-year institution.
These Physical Education degrees present students with more career opportunities than ever before. In addition to the traditional areas of teaching, coaching, recreation and dance, Physical Education majors are finding that the disciplines of physical therapy, athletic training, rehabilitation services, exercise specialties and fitness are more and more in demand. In addition, as preventive health care becomes more prevalent, the physical educator should find an even wider range of opportunities. Students with such interests should discuss their plans with a counselor or department adviser as early as possible.
The Healthy Aging AA Degree and Skills Competency Award will provide education and hands-on experiences in the areas of health promotion, nursing, health maintenance, accident and fall prevention, social conditions, accessibility to medical care and/or social services that can lead to healthy aging among older adults. The program is based on Evidence-based Healthy Promotion (EBHP) among older adults. The program provides practical l and effective techniques for everyday good health and preventing disease.
Degrees and Degree Requirements
In addition, the Physical Education Department offers an AA-T Degree in Kinesiology for Transfer. This degree will provide the foundational knowledge in Kinesiology to students who want to earn a Baccalaureate Degree in Kinesiology. This degree is in compliance with the Student Transfer Achievement Reform Act (Senate Bill 1440, now codified in California Education Code Sections 66746-66749) and guarantees admission to a California State University (CSU) campus for any community college student who completes an "associate degree for transfer," a newly established variation of the associate degrees traditionally offered at a California community college. Upon completion of the transfer associate degree, the student is eligible for transfer with junior standing into the California State University (CSU) system. Students will be given priority consideration when applying to a particular program that is similar to the student's community college area of emphasis. For the latest information about transfer degrees, visit sb1440.org.
NOTE: A student is allowed to take one course in each level only of any one discipline. There is a total of four enrollments only in the Life Fitness Center family of courses. The student is encouraged to move progressively through the skill levels. All such activity courses transfer to CSU and UC branch institutions: however, there are limitations. UC limits the total credit for any/all activity courses to four (4) units. See a counselor for details.
Faculty and Offices
Kathy O'Connor, Chair (PE-212, ext. 2322)
Scott Fickerson (PE-310, ext. 2275)
Tracy Kofford (PE-308, ext. 3732)
Craig Moropoulos (PE-307, ext. 2460)
Diego Ramirez (PE-306, ext. 3568)
Sandrine Rocher-Krul (PE-313, ext. 4028)
Jeffrey Walker (PE 310B, ext. 2273)
Faculty Advisors/Special Program Advisors
Kathy O'Connor, Faculty Adviser, Physical Education and Athletics (PE-212, ext. 2322)
Michael Gamboa, Special Program Advisor (PE-211, ext. 4180)