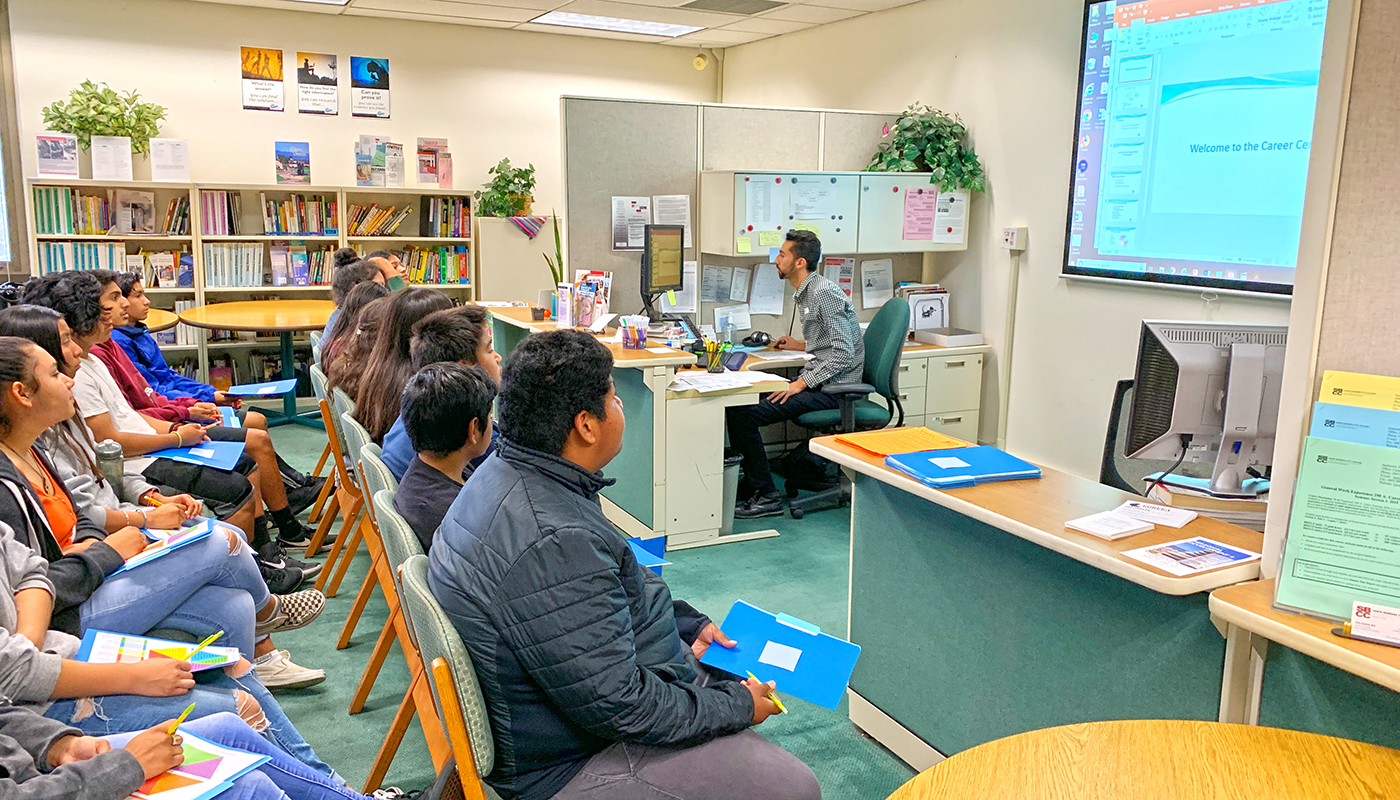 Making Your Career Path Successful
Taking a Personal Development (PD) career class for credit or non-credit, or attending an event, workshop or job fair can be a great way to help you define your career pathway, build job search skills or earn school credit.
Classes for Credit
There are several PD classes you can take for credit in which you can explore career options and learn important career developing skills. New class schedules are available each semester.
1 credit. A self-paced, individualized career planning course which includes career assessment, career counseling and independent research. Course is available either through online assignments or Career Center research.

3 credits. A comprehensive approach to career and educational planning: values clarification, skills analysis, decision-making, goal setting and job search.

3 credits. Students clarify their educational objectives and develop the skills necessary to reach them. Course topics include time management, reading and study skills, goal-setting, career planning and communication skills.

1, 2 or 3 credits. These courses are supervised employment, internships or volunteer work intended to assist students in acquiring desirable work habits, attitudes and career awareness. Click for more information.
Non-Credit Career Classes
The School of Extended Learning has PD classes as a part of the Career Skills Institute. Their course schedule lists the current offerings.
8 hours. Focuses on personal assessment of strengths, interests, values, personality and abilities. Effective decision making models are explored. Class includes lecture, discussion, and review of and individual use of career resources.

8 hours. Course helps students develop and implement a strategic career and job search plan. Students learn about sources of occupational information, and how to create an effective resume and interview for success.