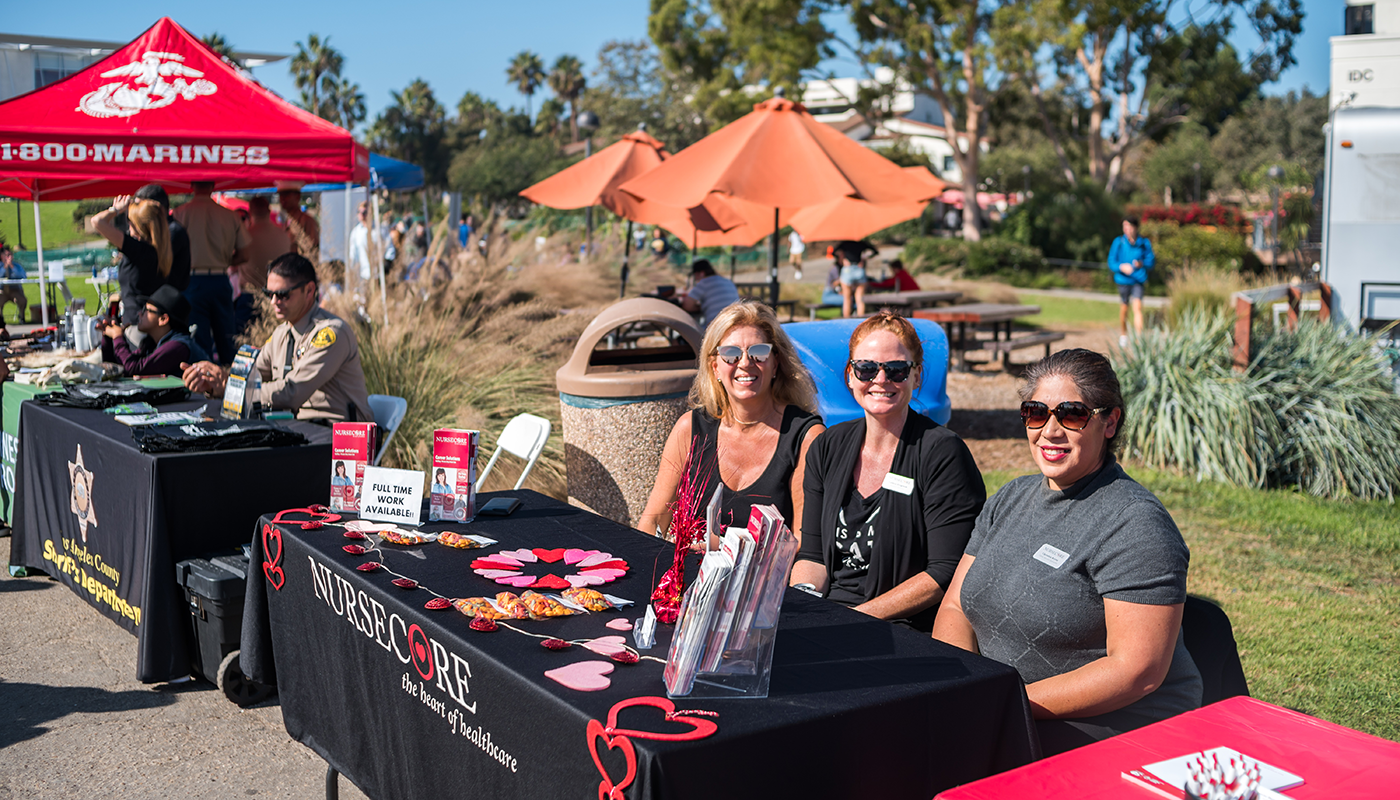 Workshops, Events and Job Fairs
Events
Undocumented Student Week of Action Workshops
UndocuCareerHour: Planning Your Pathway and Working Toward Your Future
Wednesday, October 21
3:00 - 4:00 PM
Looking to work and choose a major or career path? This workshop will provide resources and information to help get you on your way!
Register on Zoom
Click for more information about Undocumented Student Week of Action
The Impact of SB1159 on College Students' Educational Journeys & Career Paths
Wednesday, October 21
11:00 AM - 12:00 PM
This presentation is intended for faculty and staff to gain a better understanding of SB1159 and how it can be applied/used as a resource/tool to guide students in their major and career pathway decision-making. Students are also welcome to attend.
Zoom link coming soon.
Data Science Career Pathway Panel
Join us to learn about Data Science, a career path that blends the exciting fields of analyzing big data, computer science, and math! UCSB and Cal Poly Data Science undergraduate fellows will share what they are learning about analyzing big data to solve complex programs while using their curiosity to explore what problems need to be solved in order to prepare for a career in data science.
Tuesday, November 10
5:00 - 6:00 PM
Register on Zoom
Click for more information on the Central Coast Data Partnership
Peace Corps Information Session
"Make the most of your world." Learn about service opportunities and how to apply.
Monday, November 23
1:00 - 2:00 PM
Register on Zoom

UCSB ROTC
January 12, 2021
2:00 PM
Zoom info coming soon
Leader Creek Fisheries
Alaska summer jobs
January Date and Time coming soon
Job and Internship Fairs On Hold Until Further Notice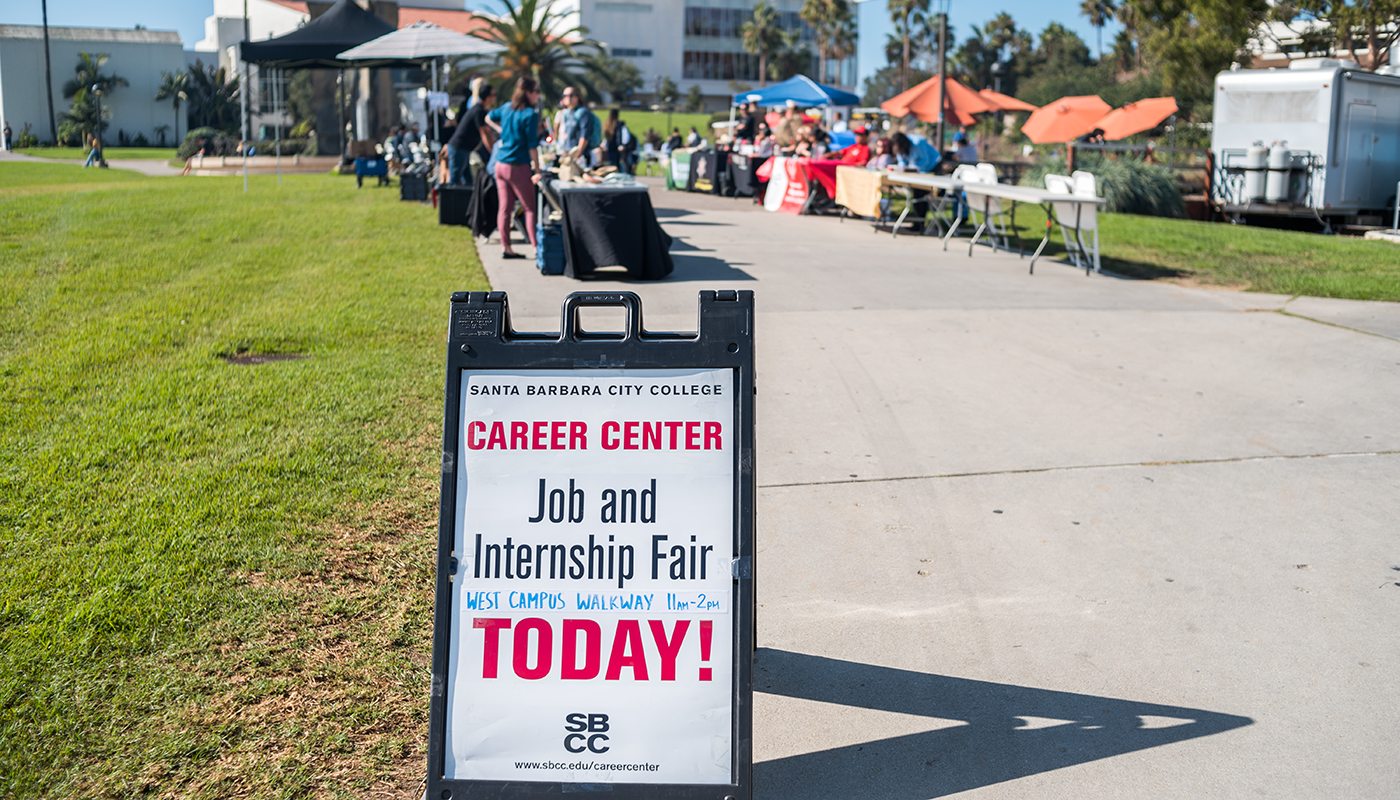 Students
Attend a Virtual Job Fair
Looking for a job, internship or volunteer opportunity? Job & Internship Fairs provide an opportunity for you to meet employers looking to hire students. If you need assistance with your résumé or to get some advice on how to approach employers, please make an appointment on Starfish through your Pipeline account, or contact a career counselor.
VIRTUAL Job, Internship, & Volunteer Fairs
Watch for future fair dates

What is a Virtual Job Fair?
Remote job interview tips: Students may access training videos on LinkedIn Learning by going to their Pipeline account, choosing Student Resources from the menu, and clicking on the LinkedIn Learning icon. Type "Virtual Job Interview" in the search field.
Employers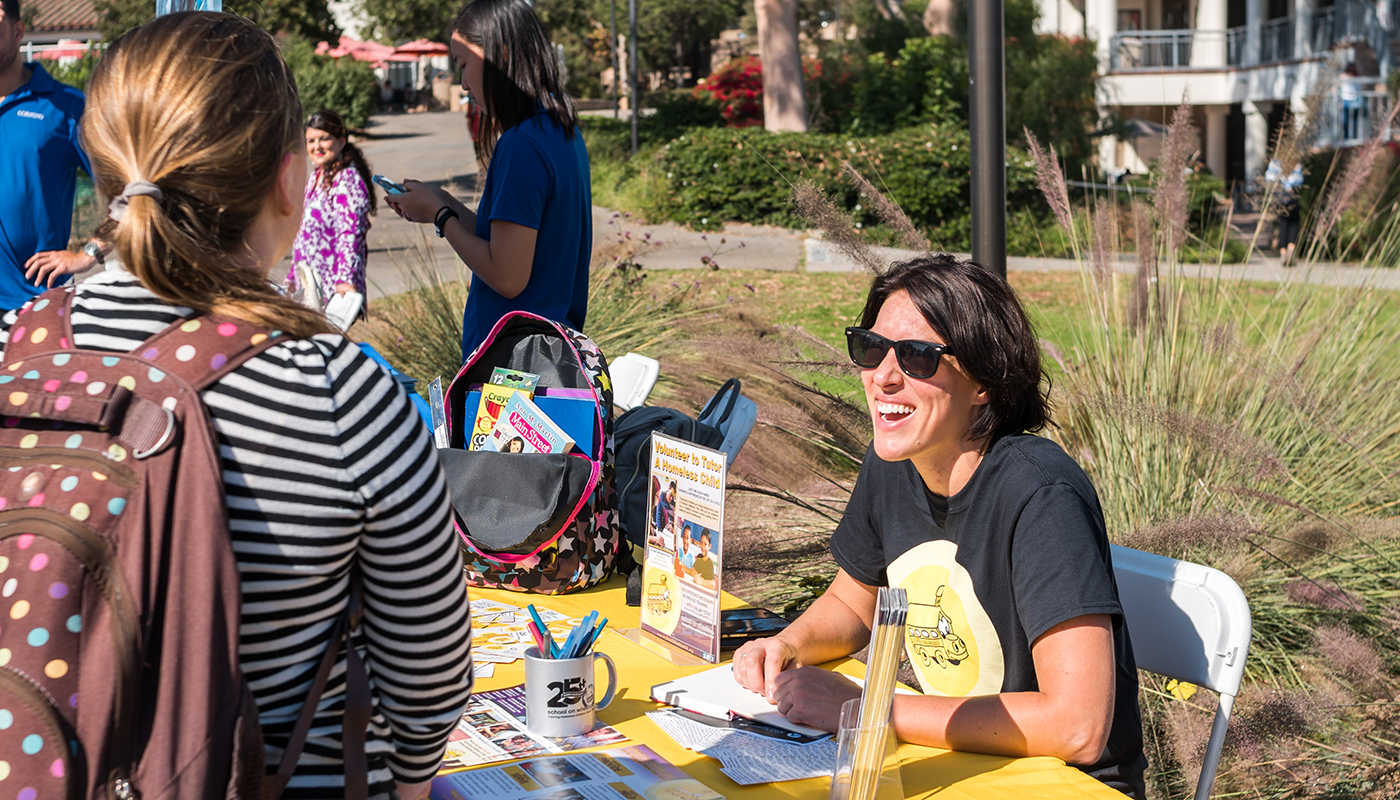 Fall 2020
If you would like to set up a date and time to meet with a group of students virtually, contact jmori@pipeline.sbcc.edu. We recommend mid-week days, and reserving a date that lands between the first week of the academic semester to a couple of weeks before finals. We typically book late mornings to early afternoons.